When you join our brand, you join us in our mission
BARE Blends aims to refresh, restore and revive any community it becomes a part of by encouraging a return to what's important; our roots. By establishing the importance of buying local, reducing our carbon footprint, eating real foods free of additives or preservatives, and by spreading nutrition education, BARE intends to make a lasting impact by benefiting the overall health, wellness, and environmental sustainability of any community.
Why BARE Blends?
There's a lot of Fast Casual franchise concepts out there. Here's what we bring to your table: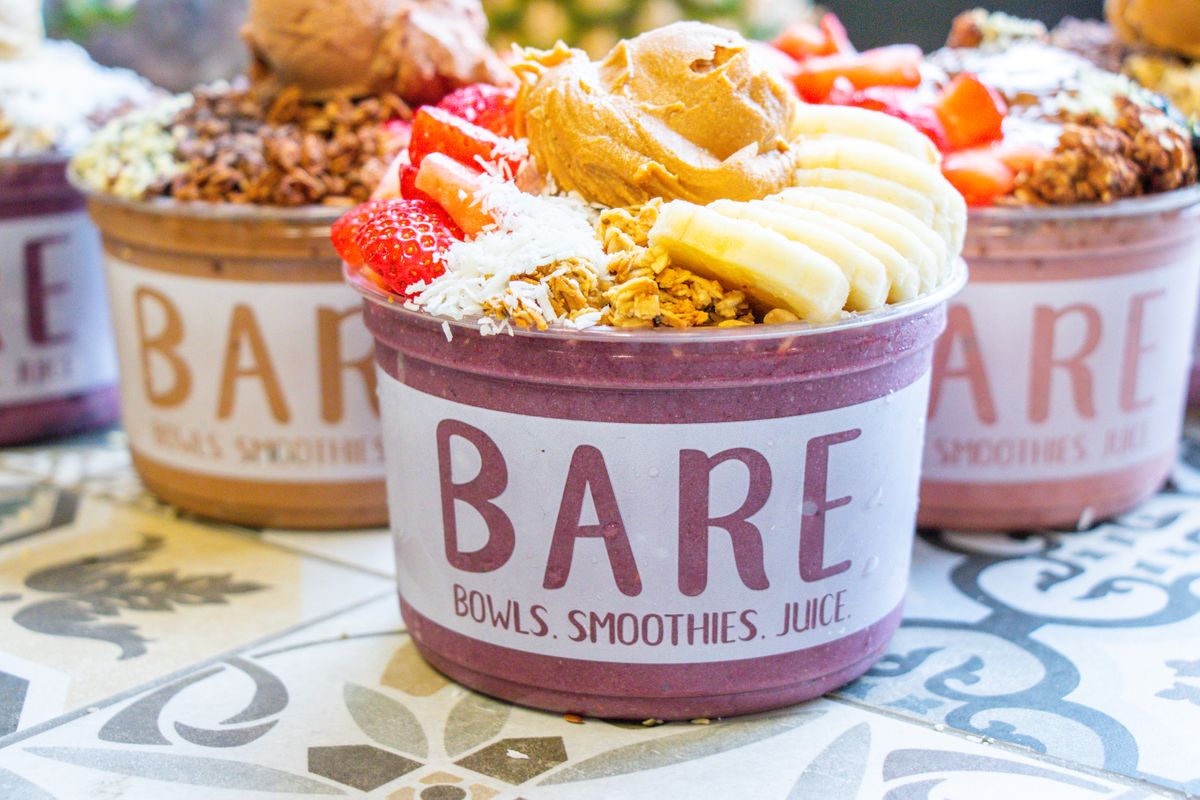 Low upfront cost and a small store footprint.
Exclusively plant-based and gluten free.
Strong focus on environment and sustainability.
Simple business plan with great work life balance.
Ongoing education and support from a strong leadership team.
Turnkey marketing and dedicated support for site selection and real estate process.
Limited waste and low overhead.
Light staffing needs and flexible hours.
Community involvement-we will work with you to help you give back to others and make a difference with your business.
Our Difference
BARE is the best smoothie bar franchise because we are the only one that offers the opportunity to own a business with these strong advantages: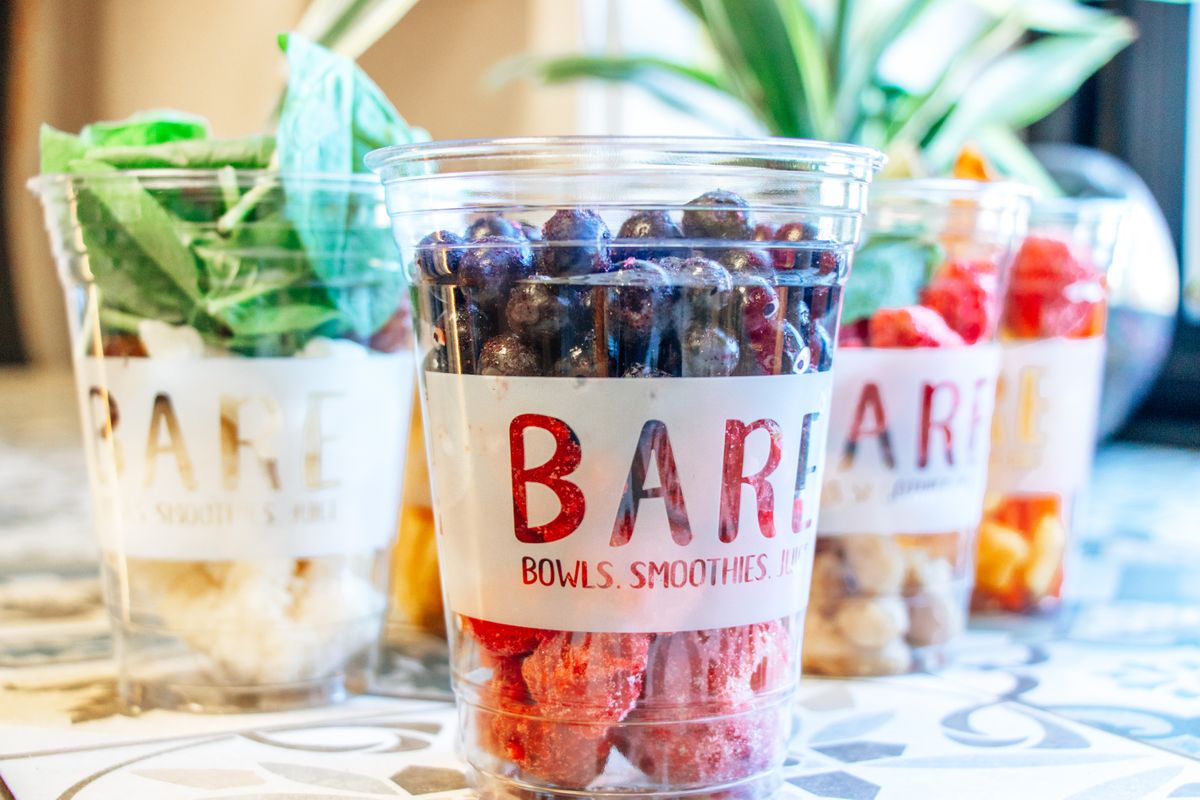 Menu items designed by a scientist to actually be as healthy as they claim.
Endless flavor combinations, base options and more.
Location specific website for ranking and traffic.
Strong return traffic with weekly flavors, seasonal specials, holiday menu items.
Proprietary granola flavors that were designed by us and are only available at our locations.
Serve the population with dietary restrictions like vegan, vegetarians, gluten free, lactose intolerant, and more.
Prettiest smoothie bowls in all the land. Don't believe us, see for yourself.
Why Plant-Based?
Your customers will feel their best by eating our plant-based bowls and you will have the confidence to know you are doing right by your clients and our planet. Even better, you will out position your competition and have a product that is healthier, more unique and keeps them coming back for more.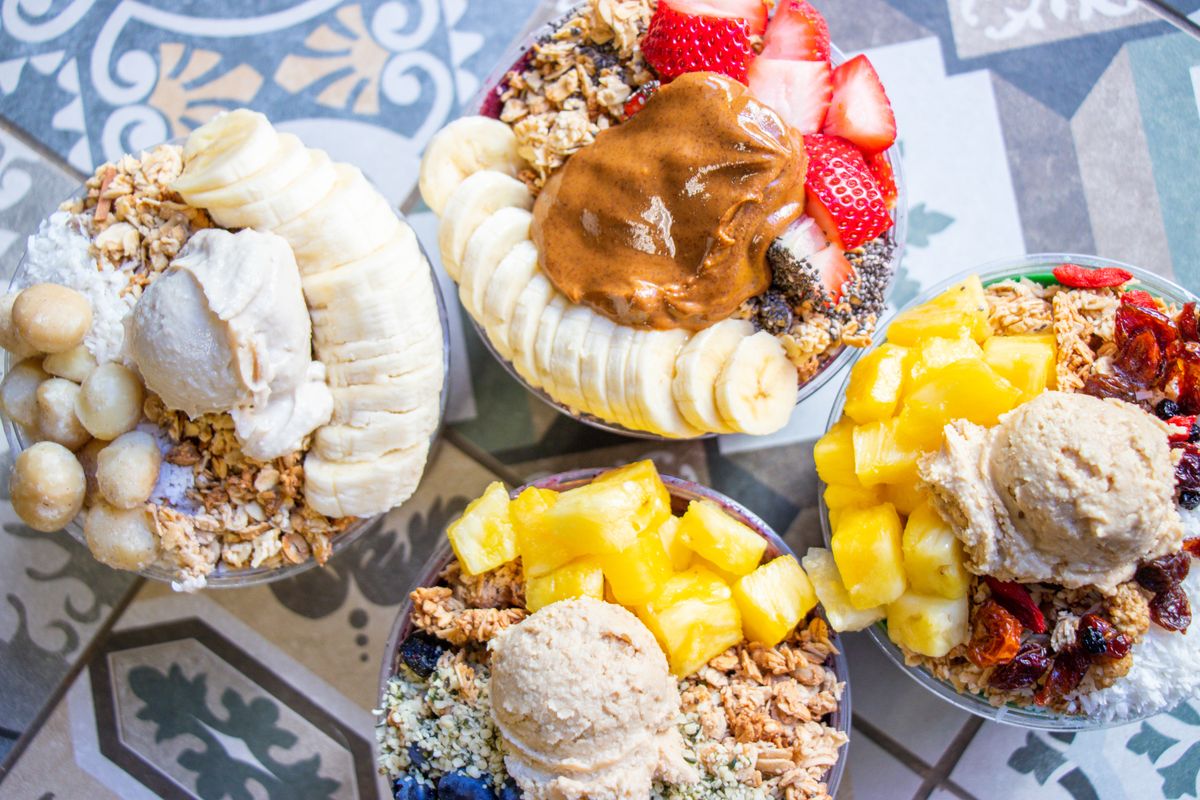 Plant based alternatives use 47-99% less land for food production and up to 91% less water.

Plant based alternatives release 30-50% less greenhouse gas emissions.

Divorcing animal agriculture and focusing entirely on plants directly supports the environment.

Eating plant-based helps reduce antibiotic resistance because 70% of antibiotics are fed to farm animals.
Nutrients found in plant-based foods and dense, varied and greatly enhance immune system functioning and overall wellness.
Reducing meat production and intake will drastically reduce the risk of another pandemic. Don't believe us? Click here.
Join our franchise community and start blending your way to a better future