BARE Blends works because our founders work
This business is the creative collaboration of two women who wanted to help people. Jessica, with a decade of experience in business ownership and Ann-Marie, a chemistry graduate with a major in nutrition, teamed up to offer people food that looked good and made them feel even better. With a business model that works and initiatives that positively impact the community, learn more about our founders and their expertise.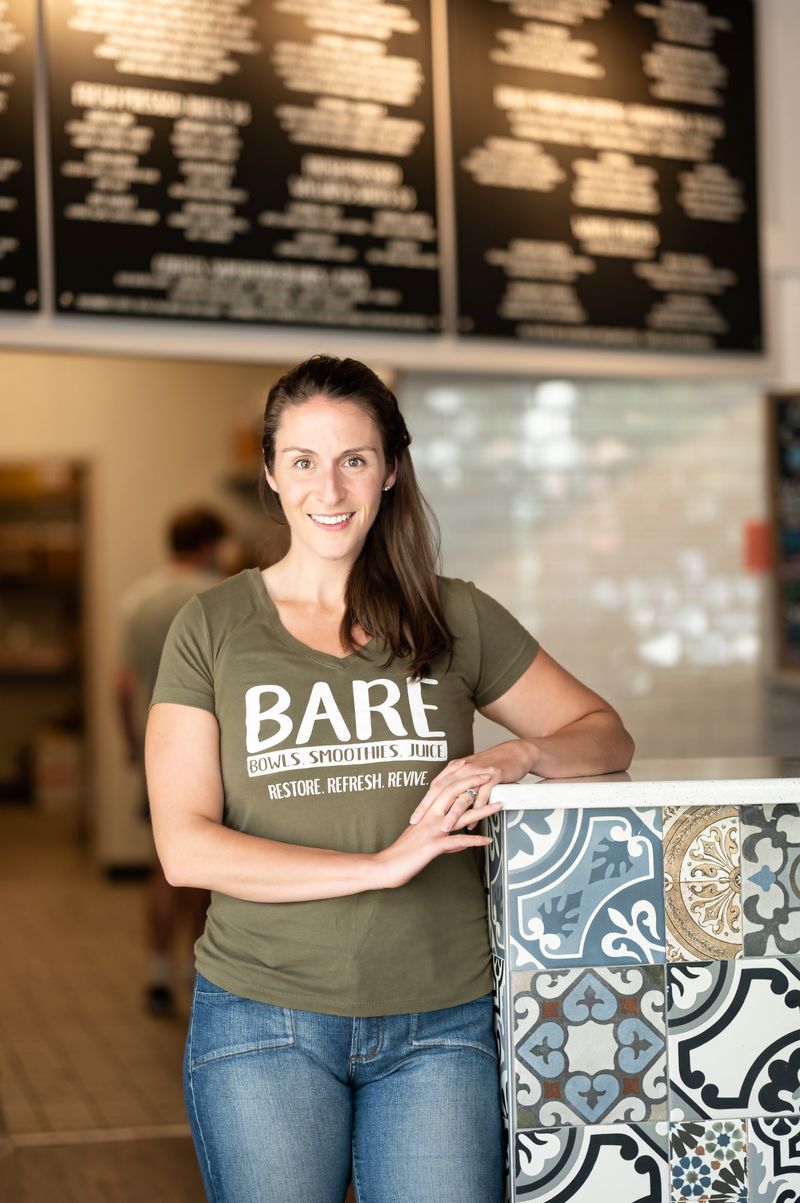 C.E.O.
Jessica is an experienced entrepreneur and leader in the health and wellness industry, as owner of multiple hot yoga studios, The Hot Yoga Spot franchise, co-owner of CrossFit For The People, BARE and BARE Blends franchising.
Jessica opened her first studio at the age of 23 after graduating from the University at Albany with a master's in education. Jessica always planned on working as a high school teacher because she loves learning and has a passion for helping others to grow and realize their potential. It was while in grad school she realized her love for teaching and enthusiasm...
more
C.O.O. and President
Ann-Marie has a bachelor's degree in Cell Molecular Biology and Chemistry and, in addition to creating the recipes and operational foundation to open the first BARE, she is continuing her studies in biology and nutrition. As an owner of BARE Blends Franchise, she is very excited to share her background and wealth of knowledge with franchise owners as they open their shop.
Ann-Marie has keen interests in nutrition, food policy, physiology and philanthropy. She is extremely passionate about giving back to the community and maintaining a healthy lifestyle through applying scientific...
more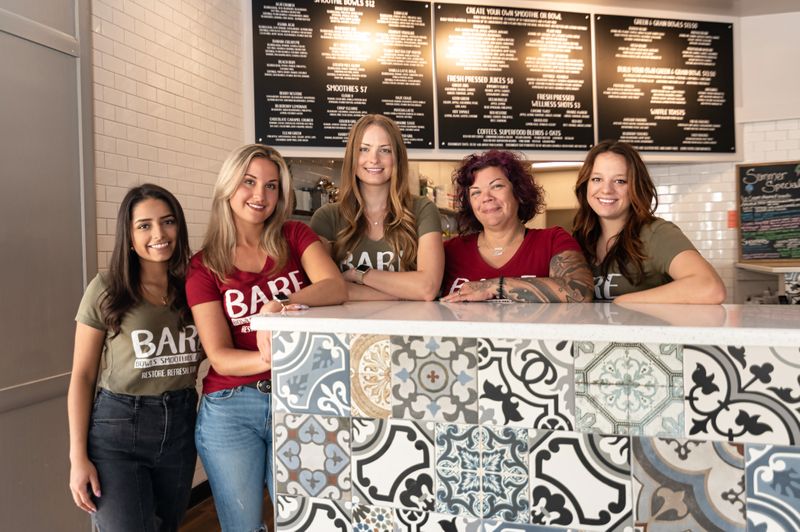 In addition to Ann-Marie and Jessica, franchisees work closely with our leadership team to learn everything they need to be a success.
Realtor and Master Broker
Culinary Director
Operations Manager
Marketing Experts
We are committed to your success
Jessica and Ann-Marie will work with you every step of the way to ensure your success and welcome you into the BARE Blends community. Jessica is involved heavily in your real estate process and works with you longterm to make your marketing effective. Ann-Marie helps you layout your location and create your menu while providing you with ongoing recipes, education and collateral. The founders and the rest of their team are involved in your pre-opening training, on site for your grand opening and provide ongoing support.
Our team is ready to guide you toward success and welcome you into the world of business ownership.
Join our franchise community and start blending your way to a better future