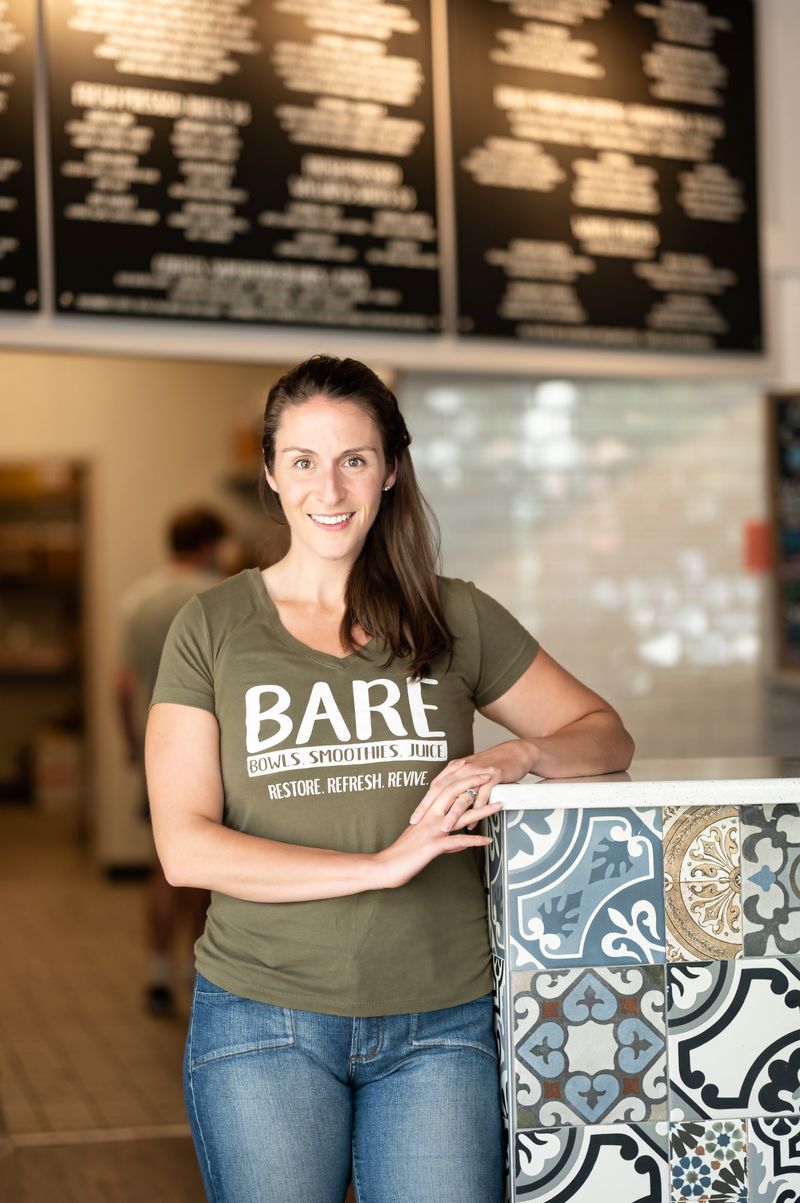 Jessica Fuller
C.E.O.
Jessica is an experienced entrepreneur and leader in the health and wellness industry, as owner of multiple hot yoga studios, The Hot Yoga Spot franchise, co-owner of CrossFit For The People, BARE and BARE Blends franchising.
Jessica opened her first studio at the age of 23 after graduating from the University at Albany with a master's in education. Jessica always planned on working as a high school teacher because she loves learning and has a passion for helping others to grow and realize their potential. It was while in grad school she realized her love for teaching and enthusiasm for yoga could beautifully blend to positively impact others.
Surrounding herself with yoga students in her studios since founding The Hot Yoga Spot in 2010, Jessica embodies both regular practice and eating well. This lifestyle led her to join her co-founder Ann-Marie in the creation of BARE. Together they want to expand the community's access to healthy, cruelty free and locally sourced foods.
Jessica's passion for yoga and helping others is core to her everyday life. Working with BARE owners, Jessica is there to support them in areas of business startup, real estate selection, ongoing customer service and marketing of their local shop.