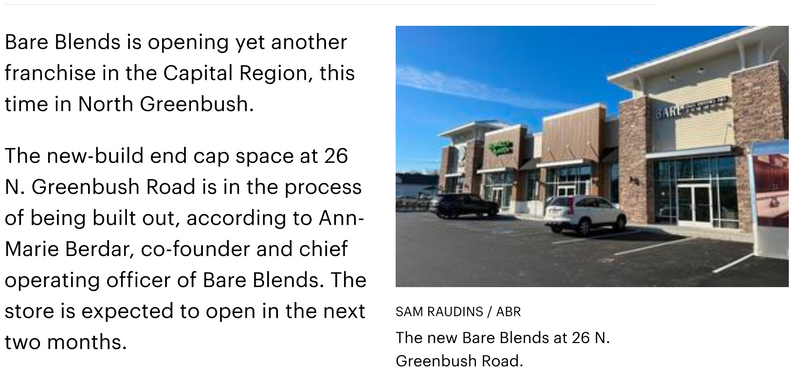 Bare Blends adds 7th local shop, plans expansion in two more states
BARE Blends is opening yet another franchise in the Capital Region, this time in North Greenbush.
"This space is unique because it is going to have a couple of lounge areas.There's cute little cut out areas, we're going to put benches with pillows and more. It's just a great vibe because it's across from Hudson Valley Community College, Gulay said.